35 years / 2 lives - Part II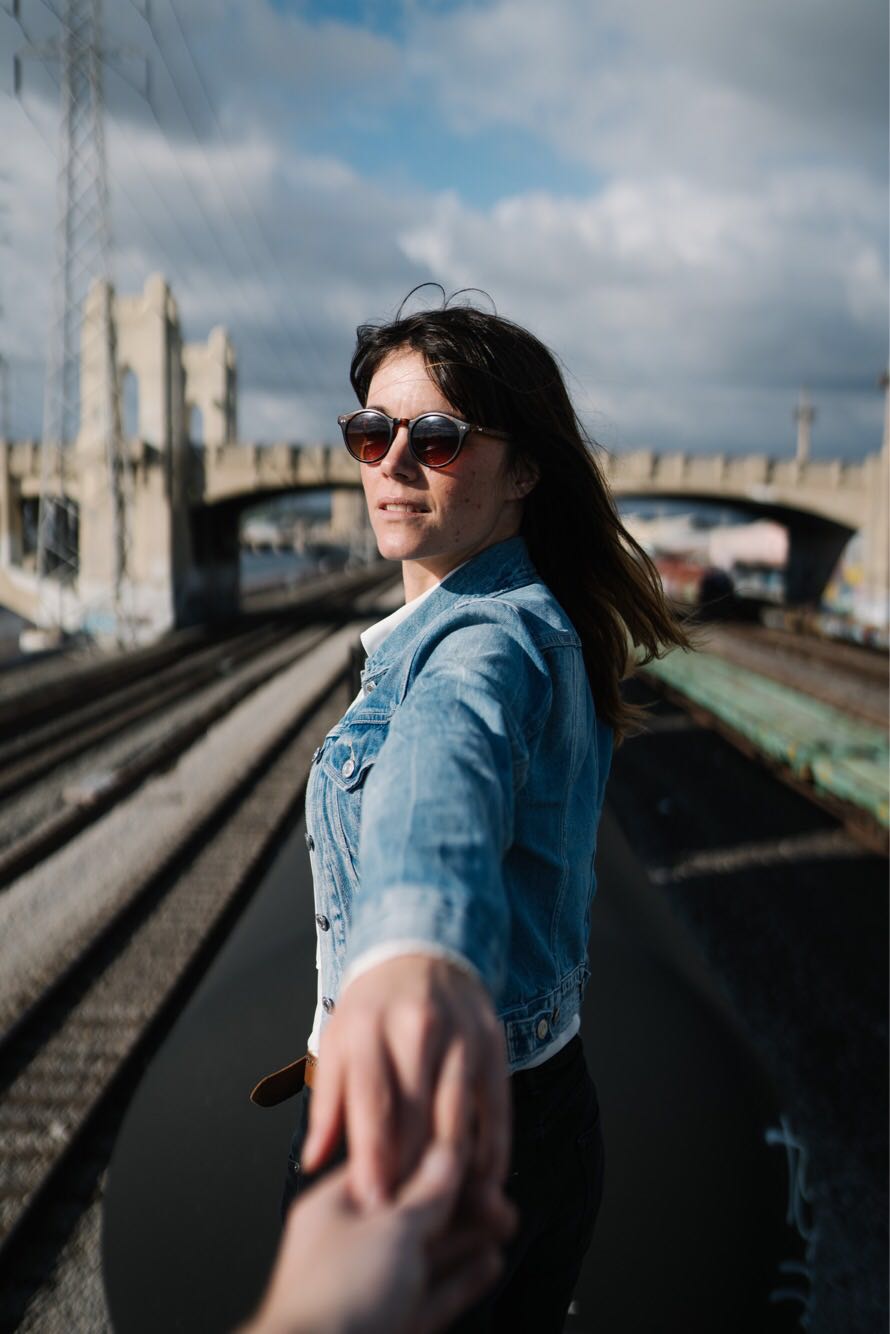 The 13th of May 2016, we landed in Los Angeles for a sabbatical year (and more if affinity) with our all lives packed in 4 luggages. One year to take a rest, to explore a new culture, to open our minds and to learn english.
Our weekday were all the same: we went every morning to our english school called Mentor Language Institute (MLI). Stay seated during 4 hours was tough for a police officer and a firefighter used to adrenaline, especially for Remy who never liked school. He was always cheating, never did his homework, in few words he was a very bad student. And obviously I was the number one. The afternoon, we had many stuffs to do but mostly we visited every neighborhoods in Los Angeles…Venice Beach, Santa Monica, Silver Lake, Malibu, Downtown, Arts District. We had so much to discover. LA is full of surprises.
After 6 months of discovery it was obvious that we didn't want to return in France and find our way back. There was a need to find an immediate and permanent solution to stay in the city of angels.
It's all about visa
That's a good point to know what you want to do in life but that's not enough if your wish is to stay in the USA. The rules are very strict. As a foreigner, if you have a green card or a visa you can stay more than 3 months. If you don't then thank you for coming and back to square one. One goal: find THE solution. During the first 6 months, we met a lot of people who launched their own business. We noticed that they all struggled with social media management or how to create a good content. As you know, Remy has a huge passion for photography since 8 years. Do you see what I'm getting at? Yes, that was an evidence: we will offer branding and social media services to businesses. This meant we could now apply for an Investor Visa (E2) which was the most appropriate for us. To be 100% honest with you, it was more complicated than that to find the idea but I would need 300 pages to explain the whole process.
Great, we had a business idea and we found the best Immigrant consultant to help with our E2 visa: Alexandra Merz! However, before having a business which works, we need to do a market study, write a business plan, plan our finances, choose a business structure, get license and permits … my head was overheated. What are all those weird words that I've never heard about? I was a police officer and I just have a bachelor in Biology, nothing to do with the business industry. Hopefully, google was my friend and I started to learn how to write a business plan on Youtube and asked my friends who owned their business to give me some advices. That was not easy, but I made it! It took 5 months (and a huge amount of inconvenience) to arrange our E2 Visa with Alexandra. The interview at the USA embassy in Paris was taken for the 2nd of October 2017. In the meantime, we started to build our company. We learned how to produce a photoshoot, we networked (that's something we need to talk about later), we made a lot of photoshoots, we did an exhibition in DTLA about homelessness … we did so many in a short amount of time. I also needed to learn how to make wardrobe, accounting, create a website. I needed to learn in so many different ways that I have never heard about before. And obviously, to make it harder, we still had to go to school.
We can finally be relieved
When you meet another expatriate in the USA, there is always the same question "what kind of VISA do you have?". VISA in the USA is like a sword of Damocles over our heads. The 2nd of October 2017, we had our interview at the USA embassy in Paris. We went back to France 2 weeks before because our F1 visa was ending. Leaving the country is mandatory at the end of a visa and if I can give you an advice, don't play with that. Our way back to France for an undefined period was the more stressful moment of our young journey because we were leaving LA without knowing if we will have the authorisation to come back. It was a huge bet (and a lot of money invested) but we were trusting ourselves. We did everything we could to achieve our goal.
When the D Day arrived, you can imagine how stressed we were. We dressed up for the interview at the embassy. We went through all security controls and waited for our appointment. My heart beat was playing "Eye of the tiger" in my chest. 10 minutes later, our name was called by one of the officers of immigration…It's NOW… our new life is playing NOW! The officer was behind a glass, he never looked at us, he asked 3 questions about the business and after 3 minutes, he told us: "Okay, your visa is approved, for 5 years" WHAATTT??!!! That's it? We have our Visa!!! My heart beat was now playing "La Cucaracha". Okay, we're done. After 5 months, hours and hours working on it, we did it. That was my first great pride: we did it!

We came back to LA with a light heart, our 5-year-visa in our hands. We didn't know that getting the visa was just a little detail of the story. Now, we have to run a company, to find clients, to make money, to prove everything…This is just the beginning of our SECOND LIFE… An entrepreneur life!
I hope you enjoyed the part II of the story. If you have any questions, please feel free to write them in comment and I would be more than happy to answer. Don't forget to put your instagram name so I will be able to recognise you.
Thank you again for your support and stay tuned for the rest of the story.
Anne